By Kyle May, Culture Council Member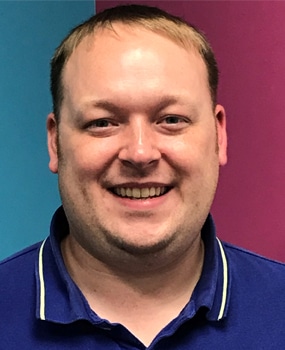 Hello from your Culture Council at Key Assets! I wanted to start by saying how appreciated you are for the hard work, dedication, and sacrifices you all have made during these tough times to help meet the needs of your clients and to care of yourselves. It is important that we all come together and support one another while dealing with COVID-19 and the complications that it brings.
As many of you may already be aware, June is Pride Month. During our last Culture Council meeting, I eagerly volunteered to write this excerpt in honor of Pride because of what it has meant to me throughout my life. Unfortunately, many of the pride festivals and celebrations are cancelled or postponed this year due to the current COVID-19 restrictions. To many, these celebrations are the only supportive experiences to which they have access throughout each year. I am thankful that Key Assets is an agency that strives to be an inclusive workplace and provider option for people who identify as LGBTQ+.
The Stonewall Riots, also known as the Stonewall Uprising, started in June of 1969. This uprising was the catalyst for the LGBTQ+ rights movement. During this time, people who identified as LGBTQ+ suffered great depths of oppression, prejudice, and discrimination. The riots were sparked by the Stonewall Inn, a gay club, being raided by police and employees and patrons being roughly hauled out of the bar. Same-sex relations, the gathering of LGBTQ+ people, and dressing as the sex or gender you were not assigned at birth were considered illegal or disorderly conduct in the past. Remnants of oppression toward the LGBTQ+ community still exist in today's society, perhaps to a lesser degree, making Pride celebrations a necessity to continue raising awareness about issues the LGBTQ+ community faces, offering a safe space for people to embrace their identities, and amplifying the collective voice of an oppressed people.
I challenge everyone at Key Assets to offer their support to people who they may know identify as LGBTQ+ because this time could be more difficult for them from being isolated and not being able to participate in the annual Pride celebrations. If you have suggestions on how we as a Culture Council could further promote inclusion across the agency, please reach out and share your ideas. We would love to hear from you!