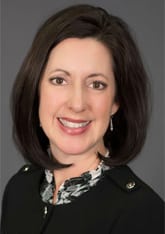 Happy Staff Appreciation Month to Everyone at Key Assets Kentucky!
GRATITUDE: (noun) the quality of being thankful; readiness to show appreciation for and return kindness.
These last few months have been nothing short of extraordinary. A time that none of us has ever experienced in our lifetime.  We often felt as if we were on a roller coaster of emotions that affected our personal and our professional lives.  Daily we had to manage those emotions to meet our family and work obligations. I KNOW this was not easy.  I hope that you have felt supported by your Key Assets family.  Often, in times of crisis, our true character is revealed, and I witnessed many courageous, caring, generous and compassionate actions by staff across this company. That makes me very proud of who we are!
This month, we want to focus on how grateful we are for who you are and what you do to carry out our mission here at Key Assets.  We have a saying in my house, "You are here on purpose, for a purpose!" And I believe that to be true for each of you at Key Assets. Each of you are working here because you believe in the importance of the work we are doing and because you believe in the work YOU are doing and that it truly makes a difference.
During New Employee Orientation, we often ask new employees, "Who are our key assets?" Although our youth, clients, families and community partners are our key assets, one of our most important key asset is YOU.  My job, as well as the Executive Leadership Team's job, is to make sure you feel valued, supported and cared for. If you feel valued then you can better care for your clients. It is our hope that we will find meaningful ways to say 'thank you' and 'we appreciate you' and 'we notice you going above and beyond' throughout the month.  We also hope you take the time to tell a co-worker, supervisor or peer how much you appreciation them!
Thank you from the bottom of my heart for not only just showing up day in and day out, but giving 110% to those you serve. Your extra effort does not go unnoticed!
Sincerely,
Jennifer Hall, Executive Director